Busy Bee Cleaner's is proud to announce that Carole Hubick has joined the company after a 30-year teaching career. She has spent the last year learning the ropes from Wendy Adam, the current General Manager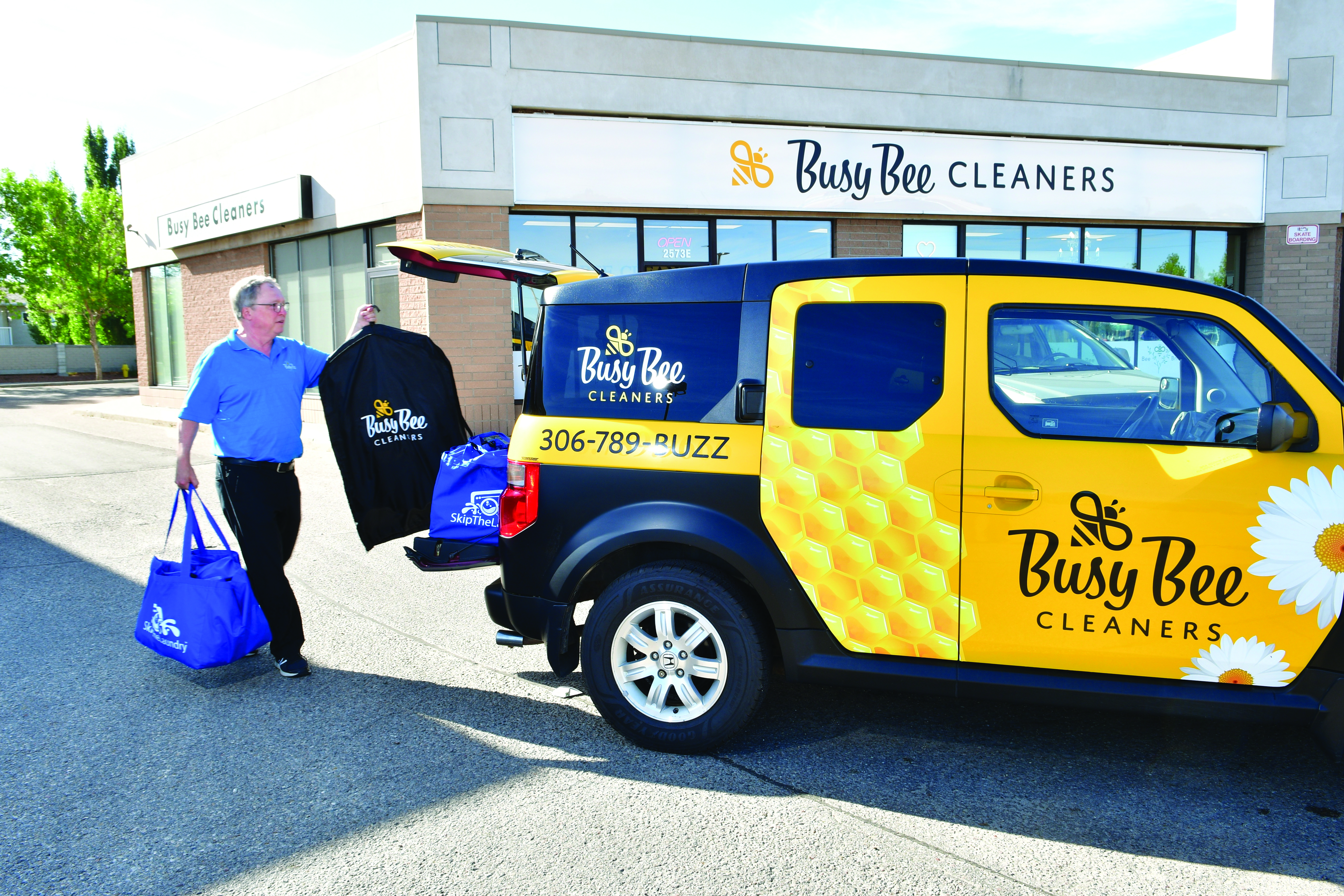 I am delighted to be a part of the Busy Bee team and taking over as the new general manager and wedding gown specialist. I look forward to continuing to learn, get to know our many awesome clients and continue to meet their laundry and drycleaning needs.
She is taking over from long-time general manager Wendy Adam, who is departing to enjoy her next chapter after 12 years with Busy Bee.
My years at Busy Bee Cleaners have been some of the best years of my life. I have always said that I had the greatest job in Regina. Thank you to the Tessiers, the Busy Bee Staff and all the wonderful clients I met who in many cases became close friends of mine. I will miss you all!
Regina's Busy Bee Cleaners prides itself on providing the very best in dry cleaning, shirt laundry, wash and fold, and preservation services, and it shows. The local company has 45 years of experience in the industry, always learning and investing to ensure their service is second-to-none, including a new environmentally conscious process using German technology and organic solvent.
Among Busy Bee Cleaner's many stand-out services is their wedding gown cleaning and preservation service. Known as Bee Bridal, it is the only certified wedding gown cleaning service in the province. Accredited by the Association of Wedding Gown Specialists and endorsed by the Association of Bridal Consultants, Bee Bridal has the experience and expertise to ensure your wedding gown is carefully protected and preserved for years to come.
It all begins with a free consultation to determine what service meets our needs, a clean and press or clean, press and preservation. Then, Bee Bridal uses the environmentally friendly Zero Carbon™ process to clean and preserve your gown, ensuring delicate beads, embroidery and lace are carefully protected, with the work all done on site. Every gown is preserved using 100 per cent acid free products, with layers of tissue paper placed between the folds of your dress to minimize wrinkling, before it is expertly boxed in a MuseumCare™ archival quality wedding gown chest. With each cleaning and preservation, you will be provided with a cleaning certificate and a Bridal Report with before and after pictures of your wedding gown.
Busy Bee Cleaners is provides far more than just wedding gown services. They have been a trusted name in wash and fold and dry-cleaning services for decades, with good reason. Soon, a new service will be introduced - Busy Bee Premium - for those garments that require extra care and attention. "Our new service is designed for 'investment pieces' that need special handling," says Carole. "We know that some garments need more care than others, and we're here to help you ensure they look great and last."
They also offer home and office pick-up and delivery. Steve, our friendly delivery driver would be thrilled to look after all your drycleaning, and laundry needs so you can get on with doing the things you enjoy. Wouldn't you rather walk around the lake, read a good book or just relax instead of doing laundry? Let them do it instead and skip the laundry!
Find Busy Bee at 2573 E Quance Street, learn more at busybeecleaners.ca and follow them on Instagram and Facebook.