Regina's Fresh Look Skincare & Laser Therapy Clinic has been helping people take care of their skin for over 10 years. Owner and medical aesthetician Desiree Suehwold and her team have the expertise and technology to help you love the skin you're in. "Our job is to help you feel beautiful and confident in your skin, and we love what we do every day," says Desiree.
Among the services Fresh Look offers is treatments using Morpheus8, which uses radiofrequency technology for fractional skin treatment. "Morpheus8 is a safe and effective treatment to boost collagen production, dissolve fast and tighten skin," says Desiree. "It's proven itself well for face rejuvenation and remodeling, and you can use it all over the body."
Morpheus8 treatments start with a free consultation to find out what will work best for your skin type. "We talk about your skin concerns and make recommendations for a treatment plan," says Desiree. Once your plan is in place, the treatment begins with a topical numbing cream to reduce discomfort. While Morpheus8 is minimally invasive, it does have some discomfort. "We make you as comfortable as possible throughout the process," says Desiree. "Typical treatments last about 30 to 40 minutes once numbing is complete. Plus, you will experience minimal downtime, with 24 to 48 hours of redness." Treatments take place approximately four to six weeks apart. "This is not a treatment to be done in the summer, when you're spending a lot of time in the sun. But, book now for the fall to address the sun damage you may be experiencing this summer," she says.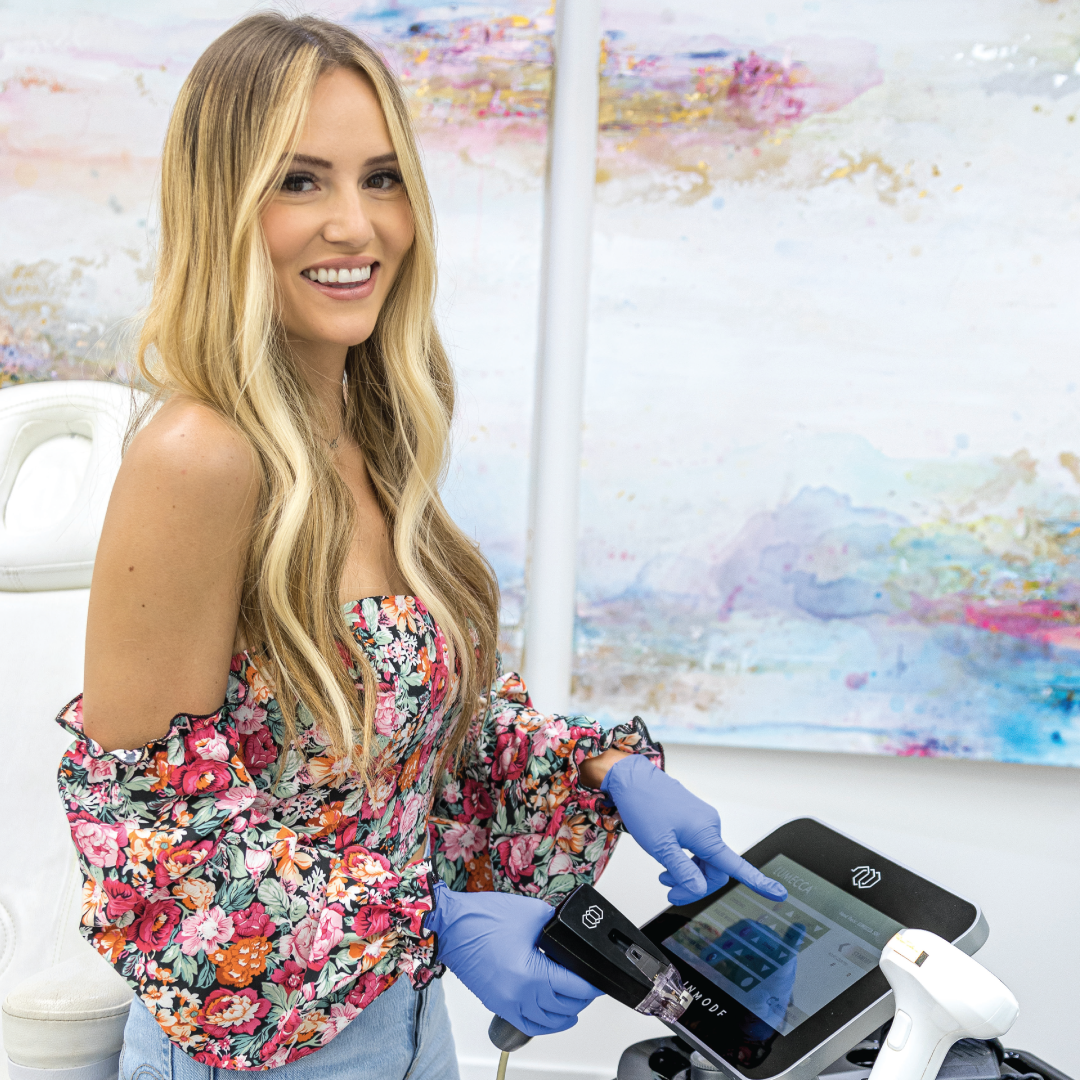 Fresh Look also offers skin treatments with Lumecca IPL. This treatment uses intense pulsed light (IPL) therapy available to treat pigmentation, pigmented lesions, redness and vascular lesions. "Lumecca IPL is perfect for moles, freckles, rosacea, acne and more," says Desiree. "No numbing is necessary for this treatment but you will have a little more downtime."
The treatment targets pigment to break it up and remove the discolouration. The pigment rises, darkens and sloughs off over seven to 10 days after treatment. "You will notice change immediately after treatment, and once you're healed, your skin will be more even and radiant," says Desiree.
You can also book in for laser skin tightening which is safe and effective year-round. Available for skin all over the body, these laser treatments are painless with no downtime. "It stimulates collagen and elastin production, and addresses fine lines, wrinkles and sagging skin," she says.
Whatever your skin concerns are, It all starts with a free consultation designed to find the treatment your skin requires, and every service and product is tailored to you and your skin's needs. "We're dedicated to making sure our clients' skin needs are addressed properly and thoroughly," says Desiree.
See what Desiree and Fresh Look Skincare & Laser Therapy Clinic can do for you and your skin today. Visit them at 2310 Scarth Street, online at freshlookskincare.ca and follow them on Facebook and Instagram for details on services, pricing and more.
Mention this feature to receive 20% off your first service