Just outside Regina's city limits lies a place perfect for a new home and a new life. Crawford Homes has opened 37 new serviced lots at the Plains of Pilot Butte, ready for you to build the home of your dreams.
"Pilot Butte is just six minutes from Regina, and so close to city amenities like grocery stores, restaurants and more," says Kaitlin Bashutski, Crawford Homes creative director. "Plus, your home building budget goes further."
Crawford Homes' Pilot Butte lots are 50 feet wide and 120 feet long, offering you more space for a home and a yard, starting at $111,000. In the city, you'd be spending double or more for a lot that size. Each lot backs green space or is located nearby the neighbourhood park and playground. "These lots are also great for homebuilding, with sandy soil at a higher elevation than the city," says Kaitlin. "That means good drainage and a dramatic reduction in any shifting or heaving." Plus, property taxes are lower, saving you money every year.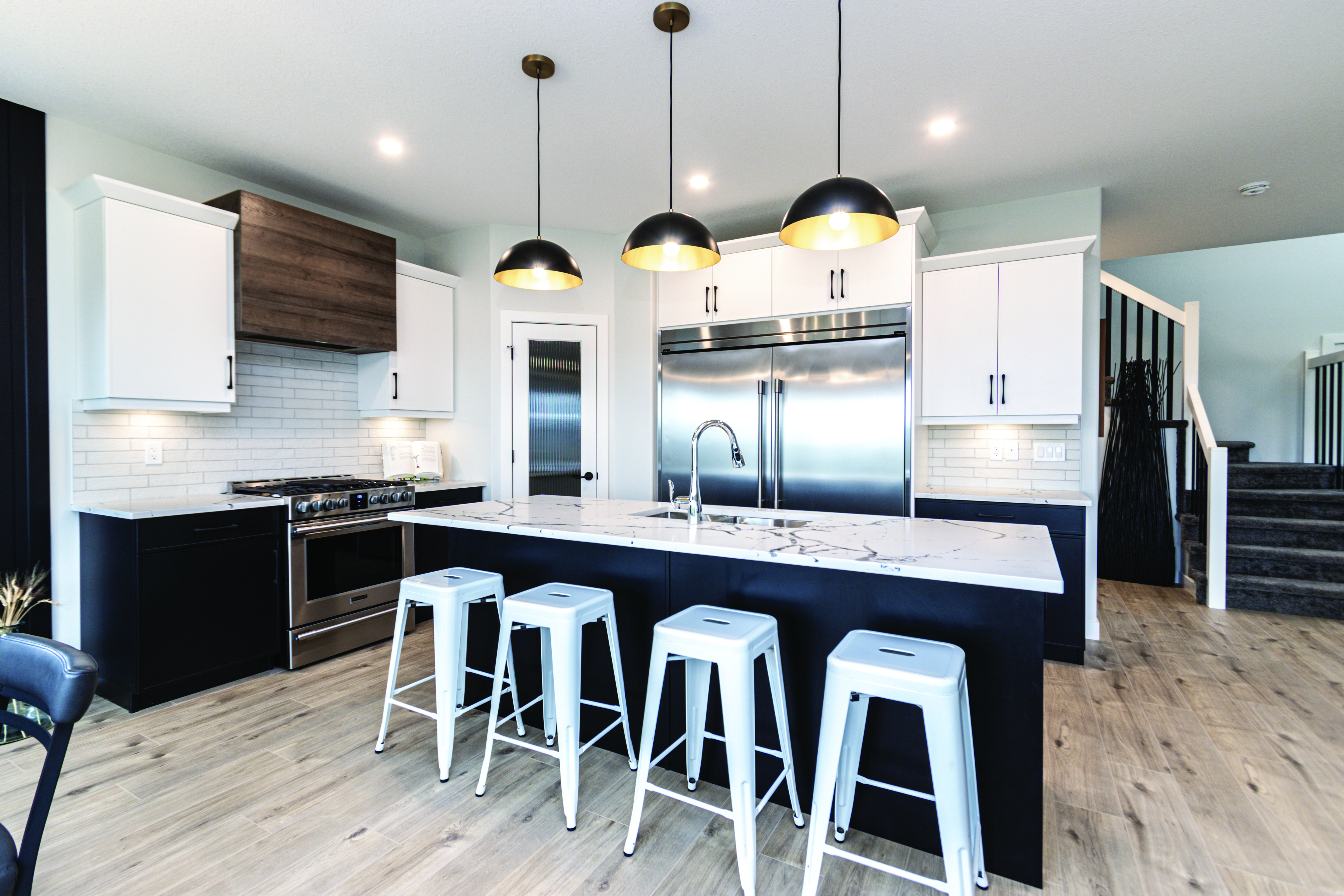 Crawford's first show home is open now and located at 12 Plains Green. The 2012 square-foot two-storey home features three bedrooms and two-and-a-half baths, with a triple-car garage. "The primary suite has a large walk-in closet, the living space has a beautiful fireplace, the kitchen has plenty of storage including a walk-through pantry, and there's a bonus room," says Kaitlin. "Plus, you'll get beautiful, sweeping views of the prairie." A second show home at 10 Plains Green opens later this fall.
Whatever home you choose to buy, you can also know you're buying more than just a house. "You're going to get a community with that small-town charm, but with all the city amenities close by for when you need them," says Kaitlin. "You're getting the best of both worlds at the Plains of Pilot Butte. It's the place to be."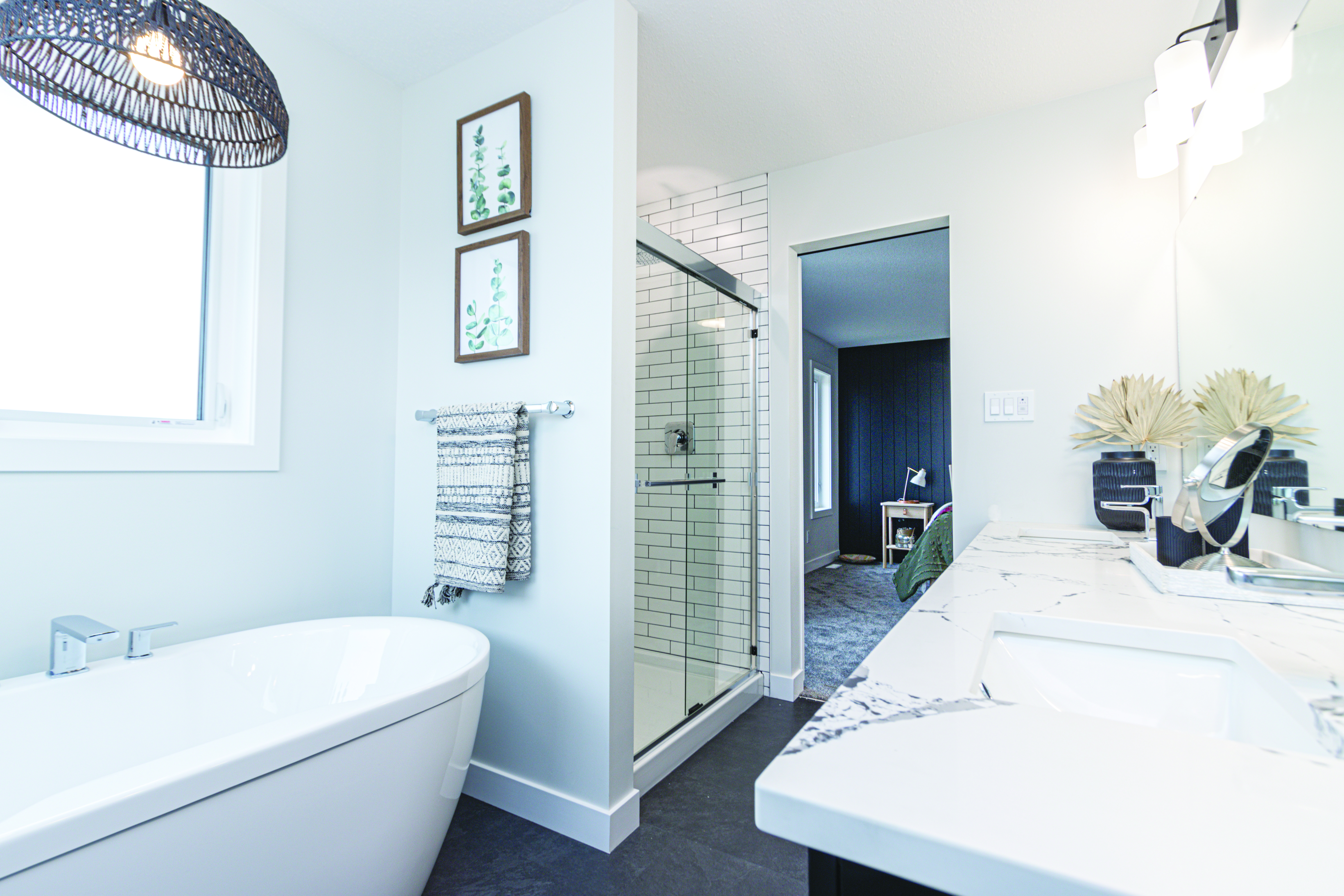 ---

If you're in the market for a quick possession home, Crawford Homes also has a great inventory of homes available now. See show homes at 5201 East Green Crescent and 3100 Copeland Road now, and more homes are coming on the market this fall. "Whatever you're looking for, we can find it for you," says Kaitlin.
If you're in the market for a new home build or a custom home in Pilot Butte or the Regina area, visit Crawford Homes today and see what they can do for you. Learn more at crawfordhomes.ca.
Crawford Homes
533 Victoria Avenue, Regina
306.525.9801