Try our vint-on-premise service and we will make your wine, cider and seltzers for you. Our on premise winery has state-of-the-art equipment in an impeccably clean environment to nurture your wine from start to finish. This is where the magic happens. Our winemakers are dedicated to the quality of your wine. All you have to do is come in, select your wine, add your yeast and leave the rest to us. We will give you a bottling appointment and then the party begins!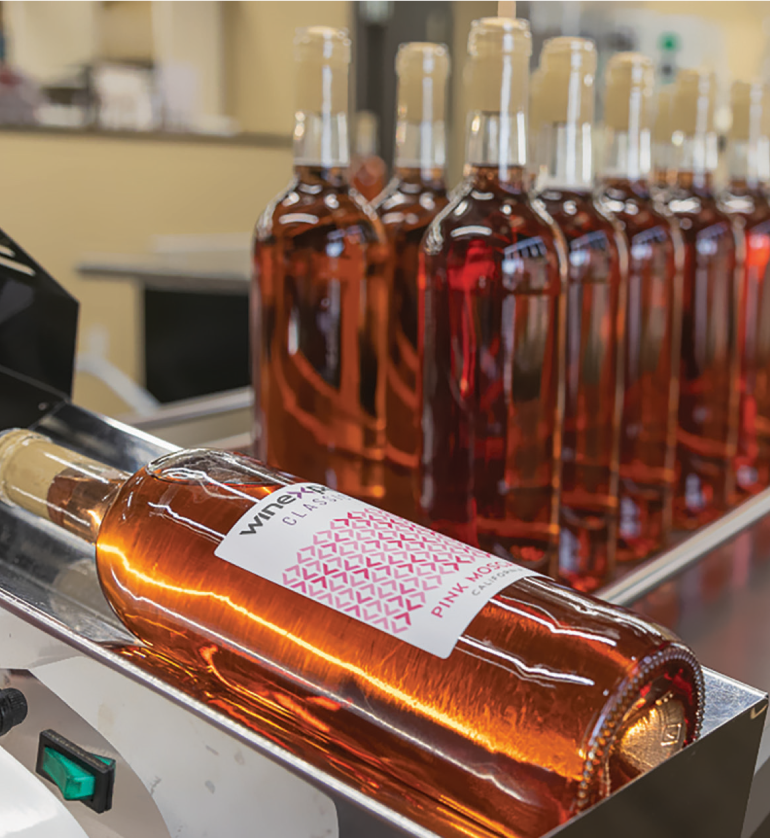 HOW LONG DOES IT TAKE? Most wine kits are ready to bottle in 4-8 weeks. They are formulated to be ready to drink at that time, but we recommend that you wait two weeks before you begin drinking it. This gives the wine a chance to get over the shock of bottling and begin to open up and release its aromas and flavours. And just like commercial wines, craft made wine will improve with age. Each wine has its own characteristics and some will require longer aging than others. Ask us for details about your kit.
CAN THE WINE BE READY FASTER? Quality wine takes time. A 6 week wine kit is designed to take 6 weeks. There are ways to speed that up but it can be at the cost of the quality of your wine. We do not use accelerators. Our goal is quality for you, not quantity for us.
CAN I FANCY UP MY BOTTLES? Absolutely. Is your wine for a special occasion? Announcing a wedding, or perhaps a new baby coming? If you can't find what you are looking for in our stock labels, we can make custom labels for you! Just let us know what you need.
IS BOTTLING HARD? Absolutely not. This is where the party really gets started. Once your wine is finished, you will come in to bottle, cork and label your wine using our state-of-the-art winery equipment. Our knowledgeable and friendly staff is always on hand for you while you bottle your wine using the best equipment in Regina! We want to make your bottling experience as simple as possible to allow you to focus on fun. We provide the crackers and cheese!
To learn more about craft winemaking, contact us. We'd love to connect with you and answer all of your questions.
The Wine Cellar
100-2300 Dewdney Ave., Regina, SK
306.569.7808
Thewinecellarregina.com
Follow us on Facebook and Instagram